Post by [FST] "Drugger" on Apr 5, 2017 14:01:01 GMT -5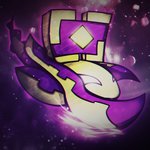 - The amount of icons added to the game from this contest will be around 70-90. There will be about 300 nominees.
- It's too much to show 300 nominees in one video though. It would also be too hard for you guys, the community, to pick only a few select cubes out of over 50 total nominees. There will be 3 different Nominees video, 3 different forms (polls) and 3 different Results videos. The first one will only have cubes, since it's the mode with the most submissions, thus the most nominees as well. In every mode/category, the nominees will be split into random pools with around 10 icons in each. The community will vote for 2-3 out of 10.
- All the winners will be added to a new "community" shop.
- In the first Nominees video, which should be out around the 7th of April, we will give you some details on how to submit icons for the new 2.2 gamemode. The nominees for this gamemode will be included in the 3rd form (poll), for the community to vote on.
A while ago I posted these updates, which are also quite important:
- The amount of icons that will be added in 2.2 will most likely be increased. It was supposed to be only 10. This means that we will probably choose more nominees for the community to vote on.

- A lot of you have asked if you will be credited for your work if you win. RobTop has confirmed that he will make a new page in the icon selection menu, which will resemble the "Shards of Power" page, where every icon will be shown with the creator's name above them.

- The nominees that me, Etzer and Michigun pick will get a reply on their submission email with a confirmation that they have been nominated along with a form they have to sign. The form will basically say something along the lines of "I hereby give all the rights for my image to RobTopGames AB for use in the game Geometry Dash", with the image attached. If you do not sign this form, or refuse to sign it, you will be disqualified and we will have to nominate another icon to replace yours.

If you have any questions about the contest, this is where to ask them!
Thanks ViPRiN! I Think You Should Add That InfoMation On Your YouTube Channel Too.