Post by GPM1000 on Mar 19, 2017 23:24:58 GMT -5
Submit your level requests 
here!
 Submit your YouTuber suggestions here! Submit your poll ideas here!
But PLEASE don't put joke responses.

Top 10 Hardest Demons
1. Yatagarasu
2. Sonic Wave
3. Artificial Ascent
4. Bausha Vortex
5. Sakupen Hell
6. The Hell World
7. Phobos
8. Bloodbath
9. Infernal Abyss
10. Athanatos
Top 10 Players with Most Stars (may include hackers)

1. Michigun
2. xMiguel007
3. Aviila RX2X
4. NoctaFly
5. Kaernk
6. DeathHogz
7. franchet
8. ItzGuitarojo
9. Nastex
10. MMeister
Top 10 Players with Most Creator Points
1. ViPriN
2. ZenthicAlpha
3. Experience D
4. serponge
5. ZelLink
6. Jeyzor
7. Glittershroom
8. Gelt
9. Minesap
10. SMBlacktime
Top 10 Featured Levels (7 PM PST)

1. Ignite by danolex
2. LETs  RUN by izhar
3. Decorus by f3lixsram
4. Magnum by f3lixsram
5. Colorblind by Pancito26
6. fable by fishtoon
7. Factorial by albinomaster
8. Fortitude by mulpan
9. combustion by TheBerni
10. ColorShine by Enlex
Top 10 Epic Levels (7 PM PST)
1. Ignite by danolex
2. ColorShine by Enlex
3. LETs  RUN by izhar
4. PAINt III by stubbypinata
5. Movement by Jayuff
6. Fortitude by mulpan
7. Decorus by f3lixsram
8. Seismic Toss by Berkoo
9. VoltaiC by DarwinGD
10. Posh by Thomartin
Top 10 Trending Levels (7 PM PST)
1. Ignite by danolex
2. ColorShine by Enlex
3. LETs  RUN by izhar
4. PAINt III by stubbypinata
5. Movement by Jayuff
6. Factorial by albinomaster
7. blood bathtub hard v by Riot
8. ToE 2017 by GD Jose
9. wip wave by Serponge
10. Aloft by Optical
Daily Levels of the Week

March 12, Sunday: Nexus by DorSha
March 13, Monday: Desolation by haoN
March 14, Tuesday: Simple Travel by danolex
March 15, Wednesday: Caffeine Mastah by Usermatt18
March 16, Thursday: Compact by Lemons
March 17, Friday: Carnage by RadiationV2
March 18, Saturday: Voltage by Extrox
Random Forum Member of the Week

prophecyizback
Random Forum Post of the Week 
The post was by @snowfox35 . It said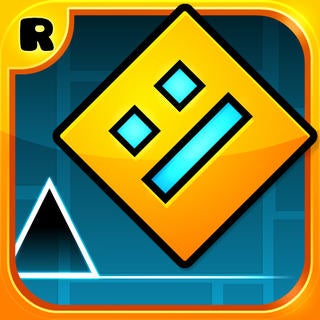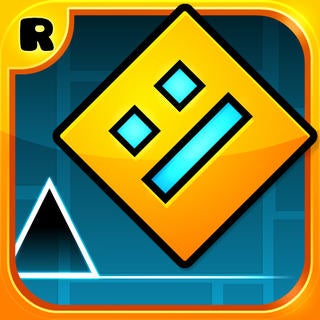 Accepted. Welcome to the Clan.
Random Thread of the Week
The thread is by
RainbowGPF
, and you can find it 
here.
Random Level of the Week

kRuBeX Challenge by NeX69
Levels of the Week

Virtuality I by Zoroamaster
Exporation by Friction
Arcane by GeoGame
Dimension by andres2012
Dimension of Wind by JustBasic
YouTuber of the Week
MetaManZ
Reason

He is one of the best unknown players, with lots of great achievements. 

Last Week's Poll Results

The question was - What do you think the new gamemode is?
1. Swing Copters - 10 votes
2. Something else - 2 votes
3. Snake - 1 vote
Daily News (thanks

Noice

and the daily news team)
Sunday 3/12/2017
SkyJax is verifying a remade version of Death Corridor
TimeBomb is redecoing, buffing and extending ABP
Diamond Splash beat Future Circles
Combined got 73% on Sonic Wave
ViruZ did 64% - 100% on AtaraXia
Diamond Splash beat The Ultimate Phase
Salamander man beat Original The Hell Zone
Skullo beat Yatagarasu
Superex got 95% on Silent Club
Slickman beat Bloodbath
Death Moon got updated
Panman released his part in Ragnarok
Phobos was moved above Bloodbath on the Demon list
Monday 3/13/2017

ThePrimeEvil did 38% - 100% on Death Corridor
LazerBlitz previewed Spacelocked 2
Flashmick released Machine Takeover
Superex verified Silent Club
NoctaFly is attempting Yatagarasu
Slypp beat Plasma Pulse III
Exen released a preview for something
GD Fighter got 67% on Athanatos
Tf2giantman beat The Ultimate Phase
Aviila released a preview for New Ultrasonic
Wattybangbang beat Sadism
Tuesday 3/14/2017
Stinky released the final preview for Bullet Train
Tixi Martinez beat Allegiance
NoctaFly beat Hypersonic
CADIIZ15 got 73% on Phobos
Manix released a new preview for The Colossus
Acharne verified Cynical Sanctuary
Quantum beat Sakupen Hell
Sylz got 88% on Bloodbath

Wednesday 3/15/2017
SuperSNSD beat Plasma Pulse III
CempliX beat New Down Bass
LazerBlitz released another preview for Spacelocked II
BH Fusion beat Sadism
CreatorViruZ released a preview for Dynasty Core
Jacob Firestone got 31% - 100% on The Fearless
NoctaFly got 40% on Yatagarasu
Morfiro beat Hypersonic
Tixi Martinez beat Plasma Pulse III
Cobalt beat Bloodbath
Aviila beat Conical Depression
Diamond Splash beat The Flawless
Riot MIGHT be updating bloodbath
EricVanWilderman got 88% on Necropolis
Kiantheboss released Instantaneous
ICE Carbon Zust had its secret way removed.

Pauze called FLPGame out for viewbotting

Thursday 3/16/2017
Handzup beat HyperSonic
Stealz did 58-100 on Yatagarasu (60hz)
Quantum beat Quest for Perfection
Tixi Martinez beat Bloodbath
EricVanWilderman beat Necropolis
Salamander Man got 85% on The Original Hell World
Rampage got 48% on Yatagarasu
Skullo beat The Ultimate Phase
Krazy expressed his frustration with the community on his GD profile

Friday 3/17/2017
BoldStep got 87% on Erebus
Rampage got 57% on Yatagarasu
TheRealZephal beat Hypersonic
Flawless got leaked
Zhawker quit
Kevtom beat newest Death Note
Diamond Splash beat Photovoltaic
Marker beat Bloodbath
Zanna83 verified Exponentia
Omega beat Sadism
Luqualizer beat Creeper Force
Aviila beat Cataclysm
The Kenos creator contest has ended

Saturday 3/18/2017
BoldStep got 91% on Erebus
NoctaFly released a preview for Zaphkiel
Luqualizer beat Cosmic Calamity
NoctaFly beat The Ultimate Phase
Stealz beat Retention
Sea1997 hit 30k
Slypp beat Infernal Abyss
Sunix released a preview for an extreme demon mix
Knobbelboy streamed God Eater building.

ThePrimeEvil released a preview for Apollion
Marker beat Heartbeat
EndLevel released a preview for Dream Machine
Boldstep beat Erebus

Thank you to the weekly newsletter team:
[GS] Deltablu
,
Noice
,
yourbuddy
,
Asuwaki - GFX and Gaming
,
thetoxicpig
, and
Waterarko
.
Also, sorry for such a late newsletter, I was on a trip :^)